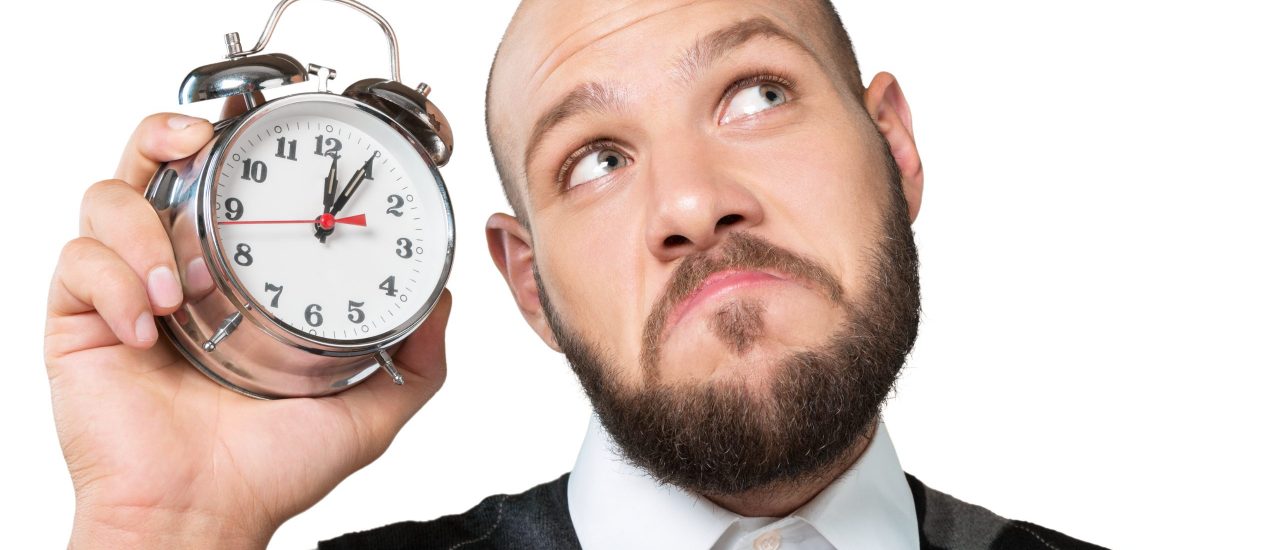 A look back in time with: Geoff Mason- "He has worked in virtually every industry in the UK during his career. Establishing one of the first corporate governance committees in a plc environment."
As part of BWW's series A look back in time with, Tom Wicker spoke with Geoff Mason. From a politics degree to his own consultancy, he talks about trusting your gut instincts, headline-grabbing matters, disaster management and what a wide-ranging job it really can be.
"The truth is that the company secretary does what is necessary to keep the company going on the straight and narrow."
It could seem like a leap to go from a politics degree to a job as a company secretary. But Geoff Mason says there are helpful similarities between what he studied at university and his career of more than 30 years. "Business has pressure group structures that are very similar to what you will find within politics," he says. "Politics is basically down to the management of power, which is something a business also has to deal with. Company secretaries are often the advisors to the leaders of business on how that should play out."
He should know. As one of the UK's leading company secretaries, he has worked in virtually every industry in the UK. He established one of the first corporate governance committees in a plc environment and has been involved in pensions from the 1988 move to wider corporate money purchase schemes to the early planning for the introduction of the National Employment Savings Trust, the government's workplace pension scheme. From 2014 to 2015, BWW found him a maternity cover role at Associated British Ports which resulted in a restructure of the secretariat function and helping facilitate the private equity ownership change. "It is often the role of a company secretary to deal with the law of unintended consequences.".
Since Mason's early days as company secretary for Sema Group, a European IT business formed in 1988 following the merger of French company Sema Metra and CAP Group, navigating mergers and cross-border issues have been his stock in trade. He credits the range of opportunities available to someone starting out as a company secretary back then for his breadth of knowledge now. "It was about getting your head around the structures that were being put together," he says. "You were part of a team from the beginning."
Mason had a fairly dramatic start to his career. As a trainee company secretary, he joined a large company secretarial team at Alexander Howden Group, an insurance business. "I lasted about nine months," he says. "I, along with others, quickly felt quite uneasy. Even as a trainee, there were things that didn't ring true to me." Shortly after he left, financial irregularities saw the senior team arrested in one of the biggest scandals in the insurance sector. "It was a lesson in trusting your gut instincts."
As part of his next job at Scicon, a software subsidiary of BP, he was tasked with going to Iran, to close down the company's operation there and retrieve its money – during, he says wryly, "a well-documented revolution." So, in the summer of 1979, "young and naïve", he went. "It was quite an interesting period. Wandering around streets with nine-year-old revolutionary guard members carrying Kalashnikovs is not to be recommended."
At the time, "we didn't have computer systems specifically targeted for us," recalls Mason. "The company secretary team was effectively doing purely statutory work." Scicon had brought him in to help the subsidiary group's company secretary, "who was an HR director who recognised that he didn't have a clue what being company secretary was." A year into learning about the role himself, "and I was advising him."
One of the most difficult experiences of Mason's career came during his time as company secretary of Jarvis plc, the FTSE 250 company that specialized in the rail, highways and construction sectors. In 2002, seven people died when a train derailed at Potters Bar, Hertfordshire, after passing faulty points. Jarvis was the line's maintenance contractor and considered jointly responsible for the crash along with line owner Railtrack.
"The day it happened will stay with me for the rest of my natural life," he says. "It was a horrible scenario." Jarvis's chief executive was on holiday. Mason and the company's senior independent director (soon to become non-executive chairman) tried to contact him "and we got hand-tied." This included the chief executive not allowing them to "put somebody on site to meet the media without him being there," he says.
"In disaster management," Mason continues, "you've got to make yourself visible and take responsibility in the same way as Network Rail – or Railtrack at that time – did." Of the latter, he notes: "And it's a wonderful position to effectively imply at the site of the accident: 'Well, it was all sub-contracted, wasn't it? Nothing to do with us, guv."
The media, "of course, jumped on us," he says. "We brought in external help and had crisis meetings while we tried to discover what had gone on." Jarvis's chief executive also had his own ideas. "Briefing him not to say things didn't seem to work," Mason recalls. "We'd have briefings with the media officially, then he'd go and say something else. It was difficult for us. It immediately negatively impacted on everything else." In the aftermath of the crash, non-rail work was affected. Westminster City Council cancelled a PFI highways contract it had been about to sign with Jarvis.
A much-delayed inquest into the tragedy was finally held in 2010. In May 2011, Network Rail – which had assumed responsibility from Railtrack – was fined £3 million for safety failings, with the company admitting breaching safety regulations. "The maintenance regime instructions they had inherited from British Railways and had given to Jarvis on how to maintain the points were inadequate for the points' design, which was also called into question," says Mason. Unfortunately, although "as part of a new senior team we had got Jarvis back to a fairly stable position by the time I left in 2007, it fell out with Network Rail and lost a series of contracts," he adds. By the time of the inquest, Jarvis had entered administration.
Mason's role in UK Coal's group restructuring into Coalfield Resource, UK Coal Operations and Harworth Estates Property Group amply demonstrates the importance of a company's senior management listening to their advisors. "It was in a financially disastrous situation in the summer of 2012," he recalls. "It was in huge debt to its pension fund, it had debts to the Treasury and to the banks, and the price of coal was probably lower than the cost of pulling it from the ground."
It didn't, therefore, seem like the most immediately appealing place to go. "But the finance director and the chairman had come up with a concept of how they were going to try and restructure the business." Mason accepted their recruitment of him as company secretary. "My early input was immediately to turn around and say: 'You can't do it this way, because your timescales would be too great.'" He proposed an alternative and worked closely with external advisors "who were essential to delivery."
The business restructuring, which successfully concluded in 2015, involved "a hell of a lot of negotiations with people like the government, unions and regulators," he says. "It was the previous experience I've had that helped me think my way through the problems we were facing and help the team develop the solution that was needed to get us through it."
This is one of a string of headline-grabbing matters Mason has been sought out to oversee since he set up his own consultancy, Scratching Cat, in 2007. That move was prompted by the economic downturn at the time, and its impact on employment. "There were a lot of solicitors suddenly looking for jobs as company secretaries," he says. "This moved a lot of the chartered secretaries out of the job market or into support roles rather than being number ones."
But while that may be how his consulting work began, he relishes the challenge of being brought in on specific contracts to advise on high-level, complex situations. His experience makes him an invaluable asset to companies. "I'd say it's probably what sets me apart from quite a few others around at the moment."
Mason is often on the frontline of major industry developments. His CV includes being recruited in July 2016 to help complete the headline merger of the publicly-listed betting and gambling company Ladbrokes with elements of the PE-owned Gala Coral Group. This deal came at a time of great industry uncertainty ahead of the British government's review of fixed-odds betting terminals.
"It had also effectively been stalled by a referral to the Competition and Markets Authority," Mason recalls. "That's what I inherited." The deal was eventually cleared after the sale of a number of shops, but it was quickly followed by an initial approach from GVC Holdings, "literally before the new board [of Ladbrokes Coral Group] had formally met," he says. The chair asked him to stay on, "because he didn't think this was going away." It didn't – and a complex structure was devised over the next year to ultimately enable the purchase to each party's satisfaction.
If there is a connecting thread throughout Mason's career, it's the strength of his conviction that his obligation as a company secretary is to the entire business. Sometimes this has meant speaking truth to power, rather than simply going along with what a chief executive wants to hear. "As company secretary, I have a responsibility to the whole board," he says. "That is one of the things that becomes difficult sometimes."
While much has changed since he started out, he believes there's still considerable confusion within the business world about what a company secretary actually does. "They could probably get to grips with it in the strictest part, the role of pure company secretarial practice," he reflects. "But then you get a lot of company secretaries – and I like to count myself in that – who take on a much wider range of responsibilities in the organization."
He's phlegmatic about the various legislative changes in the sector over the years. "We've had to move forward because the world has moved forward," he says. But he feels strongly that the 2006 Companies Act was wrong to remove the requirement for a company secretary in private companies. "Somebody has to take that role for ensuring compliance with legislation," he states.
He continues: "Whether that's being director and company secretary in a small company, or with a larger private business outsourcing the role, somebody needs to do it, otherwise the responsibility diminishes." He cites a Panorama investigation into loopholes exploited by money launderers at Companies House. "having somebody accountable, and preferably with a hard-earned qualification resting on it, could reduce the incidence of these things happening."
Mason emphasizes how wide-ranging the job can be. He points out, for example, that, "as part of the role, you get accountants who double as company secretaries. So, it is very difficult for the business world to understand what a company secretary does," he says. Ultimately, he adjudges, "the truth is that the company secretary does what is necessary to keep the company going on the straight and narrow."
Subscribe to alerts
This form collects your information so we are able to get in touch with you regarding your enquiry.
Check out our Privacy Policy for more info about how we manage your data.