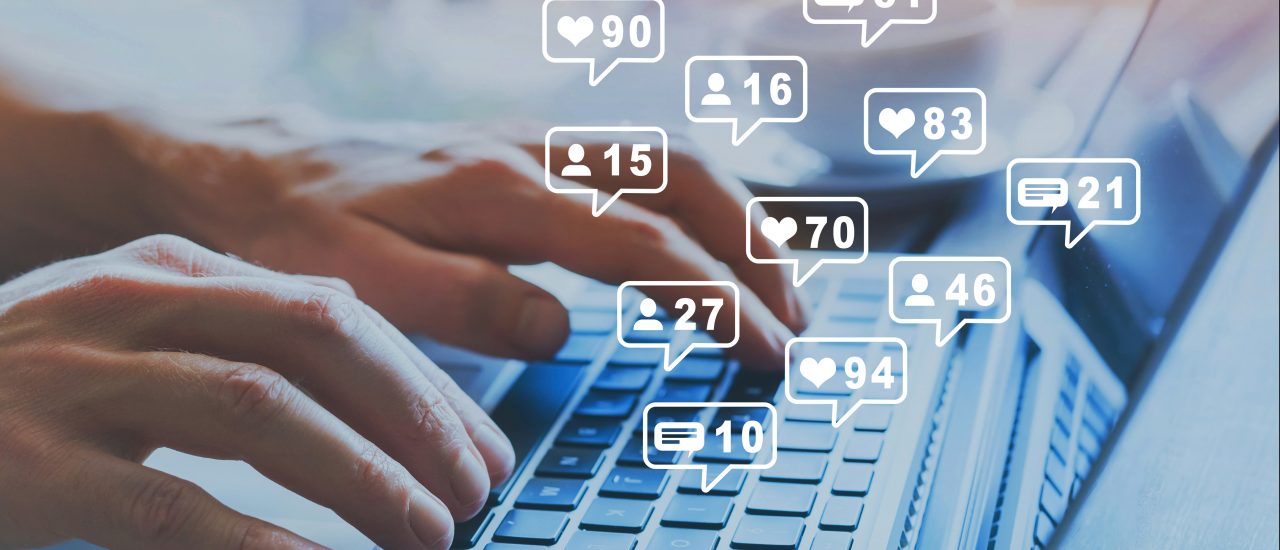 Social Media
Facebook, LinkedIn, Twitter. We all have them but what are employers going to see? Here's how to use it to your advantage.
It's highly likely that your prospective employer views your social media profiles, so managing your online reputation is more important than ever. Whilst your privacy is majorly important so too is your visibility and what will put you in the best light. After all, social media can be another way for you to market yourself.
There are a number of key things you can do to manage your digital presence and ensure it makes the best impression.
Cleaning up your profiles
Remember that status you wrote on your Facebook page 10 years ago about something your best friend did at that party? I didn't think so!
Everything you've ever posted to social media is visible…unless you've deleted it. It's probably a good idea to go through your main profiles (Instagram, Twitter and Facebook) and give it a spring clean. It's unlikely that any employer is going to trawl back 10 years through your profile but better safe than sorry.
Start backwards
It's likely that you created your social media accounts a long time ago and at a much younger age. True for a certain generation of us! Go right from the beginning of your profile and delete any of those old updates and embarrassing wall posts. The same goes for photos, I'm sure even you don't want to see those drunken selfies anymore!
What can people see?
There might be things you want to keep but don't want everyone to see. You have several choices here; you can change individual settings to "only me" or "just my friends" so that only particular people in your network can see things you post or you can lock things down so only those you want to find can find you online.
If you want a more fool-proof method, your can change your privacy settings to limit how visible your profiles are. Everyone is different and if you want people to find those amazing photos you took of Rio de Janeiro in 2015, that's ok! Just be aware of how "private" is "private".
You might decide to have different profiles for different things. Some now have a public and private profile; one visible outside your network and one only for friends and family.
Social Media as your friend
It's very easy to always think of the negatives of social media but as something that is almost an inevitability in the modern age, how can you use it to your advantage?
Professional Profiles
Most now use LinkedIn as a major social media platform and, in your job search, that's where you will likely be found first. You should imagine your LinkedIn profile as an enhanced, digital version of your CV. The more information you provide, the more credible you are going to appear. Your LinkedIn should also corroborate your CV.You should have a clear, professional image for your page and either a company cover photo or something that compliments your profile picture. You should ensure your image is clear and shows your face.
Quid pro Quo
One thing that is great about Linkeidn is the ability to give and receive recommendations. You can ask colleagues, managers to write one for you and you can do the same. This is a very good way for prospective employers not only to see that you're favoured by the people you work with but also to see that you will share in the efforts of someone else if you too have given recommendations.
Relevant content
Not all of us are avid sharers online but it's useful for you to be active. If something you've been working on is shared by a colleague online and is relevant to your field, engage with it. Like, share, comment. Perhaps you read a really interesting piece of thought leadership, share that with your network.
Employers like to see that prospective staff are actively engaged in the work they do.
Be sure to follow relevant sources for your work, be it the ICSA, The Financial Times or the LSE, employers can see who you follow and it's another signal to them that you are engaged beyond sitting at your desk 5 days a week!
Every platform can be useful and you can think of it as your own personal marketing tool. Before you click "post", ask yourself "what does this say about me?".
Subscribe to alerts
This form collects your information so we are able to get in touch with you regarding your enquiry.
Check out our Privacy Policy for more info about how we manage your data.