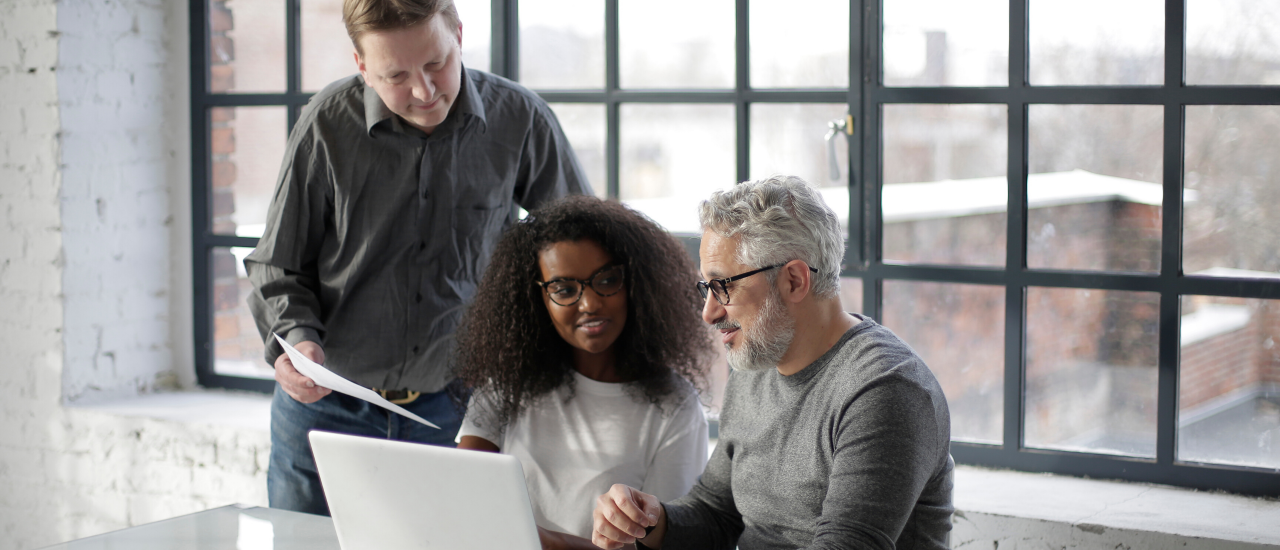 Corporate Governance in: Membership Organisations
The next instalment of our Governance In series covers Membership Organiations, a sector vital to industries. Our writer, Tom Wicker spoke with two Governance Professionals, Jill Chipchase and Tasmin Richards,  in order to find out more and what's next for these organisations. You can find the rest of our series here.
Working in corporate governance at a membership organisation is not a job for the faint hearted. Centred on bringing together people – their members – involved in a particular profession or industry sector, these associations comprise a parent organisation and often multiple 'chapters' domestically and internationally.
Jill Chipchase is highly experienced in membership organisations. From 2006 to 2010, she was company secretary at Foresters Friendly Society. After working as Secretary to the FSA's Consumer Panel, she was then Practices Manager for the Institute & Faculty of Actuaries (IFoA). More recently, last year, she was company secretary at PRS for Music, which undertakes rights management for musical works for its 140,000 members.
When she joined Foresters, Chipchase says it was a "very traditional and old-fashioned membership organisation, which drew its board from its members." Regulation by the FSA changed things "more or less overnight," she says. "You could no longer be a board member just because you were a long-sitting member of the organisation." The new requirement for non-member, non-executive directors was "a massive change."
"a little bit like re-directing a super-tanker"
Tamsin Richards, meanwhile, has been Head of Compliance for the National Farmers Union (NFU) since 2011. She is responsible for the corporate governance of the organisation, as well as that of the various companies and charities that sit within its structure. She is also responsible for regulatory compliance.
The NFU represents the agriculture and horticulture sector. Its remit extends over two thirds of the agricultural land in England and Wales and it has in excess of 55,000 members, both in the UK and abroad. Unsurprisingly, Richards' role is "multi-faceted," she says. "I report to the Secretary, who is also the Director of Finance and Business Services. We work closely together on corporate governance issues."
The NFU is more than a century old and also has traditions and practices that stretch back a long way. One of the more challenging aspects of Richards' role, then, is "making the organisation future-ready, which I try to do every time I look at or review something." She jokingly says this can be "a little bit like re-directing a super-tanker," but "that's part of the joy." She relishes the challenge. "No two days are ever the same."
Democracy and Data
The NFU has a democratic structure dictated by its own constitution and rules. It's also an unincorporated association registered under the Trade Union and Labour Relations (Consolidation) Act (TULRCA). Richards has previously worked in private equity and for commercial membership organisations. "The NFU is different to some other membership organisations, because we are governed by our constitution and rules," she says.
Due to their nature, governance of membership organisations can involve several regulators. While TULRCA is the NFU's primary regulation, the Information Commissioner's Office, which upholds information rights, is also important. "Because we're a membership organisation, how we manage our data is absolutely crucial to how we operate and our success."
The NFU's overall governing council consists of 83 farming members elected from each county, who send two representatives. The council is also the electoral body for NFU national office-holders. "The people that represent our membership are extremely important to us," emphasises Richards. "They're not just figureheads. If you listen to Radio 4's Today programme, you'll hear our president, Minette Batters, almost weekly."
 "how we manage our data is absolutely crucial to how we operate and our success."   
National office holder elections are among the most "nerve-wracking" parts of Richards' job. "There are 80-odd people in a room, each with an electronic voting pad. We have to make sure that everything in the run-up has been done correctly, that everybody knows what to do and that the election runs smoothly." To be a senior member of the NFU is "an absolutely enormous" commitment, she says, "on top of running their own farm."
A big change for the NFU five years ago was the introduction of a 75% majority needed for national office holders to continue beyond their third term. "We were very conscious that the average age of a farmer is something like 56," says Richards. "So, introducing the 75% rule encourages more of a turnover of office holders, which enables greater diversity."
Members of the Future
The NFU's Next Generation Policy Forum is a group of 16 younger farming members. It's also part of the organisation's drive to promote diversity across its various regional and national commodity (i.e. poultry) boards. "It's actually quite difficult to become a farmer now, if you don't come from a farming background," observes Richards. "So, we're always looking at ways to make the democratic structure accessible."
At the IFoA, Chipchase – supported by "a very enlightened governing council who realised that, if they were going to keep up with the times, they would have to change" – implemented a more transparent recruitment process for the non-paid volunteers on its boards. Initially, "the volunteers were bloody furious," she says. But they managed to involve younger and more internationally representative members.
 "Some things are easier to introduce than others."
In the past decade, the regulatory burden on membership organisations has grown. "For me, it's about keeping an eye on best practice – on what's coming through," says Richards. "Some things are easier to introduce than others." One current 'best practice' challenge is board size. While big boards can be unwieldy, the NFU needs to represent a membership encompassing a range of sectors and expertise.
Looking ahead, "the main issue we are facing – and which the NFU wants to lead on – is net zero emissions," Richards says. "You won't find a single farmer who doesn't care about the environment. They're out working on their land. They see the impact of climate change." That's why, two years ago, the NFU announced its intention to make agriculture net zero by 2040. "It's about how we encourage our members to join us. We are doing a lot of work internally to support them."
A Career in Membership Organisations
According to Chipchase, diplomacy is key to success in a corporate governance role at a membership organisation. "You have to understand, with active members or volunteers, that their passion drives them." She compares a company secretary's role at such organisations with being the legs of a swan. "You work like billy-o underneath it all, to ensure that the board looks like a beautiful swan skimming the surface of the water."
"It's about bringing people along with you, if you want to enact change"
Richards echoes this. "You need to be resourceful," she says. "Failure comes from an inability to communicate well. It's about bringing people along with you, if you want to enact change." She cites complying with the new GDRPR regime. "I could have stood in the middle of a room and just said, 'no, you can't do it this way anymore.' I'd have lasted five minutes."
One of the best aspects about working in corporate governance at a membership organisation is the passion of its members. "Most are really engaged and want to give back to their organisations," says Chipchase. Richards praises the "enormous amount of goodwill" she has encountered at the NFU. "It's fantastic," she says. "That's why I would recommend it wholeheartedly."
Subscribe to alerts
This form collects your information so we are able to get in touch with you regarding your enquiry.
Check out our Privacy Policy for more info about how we manage your data.