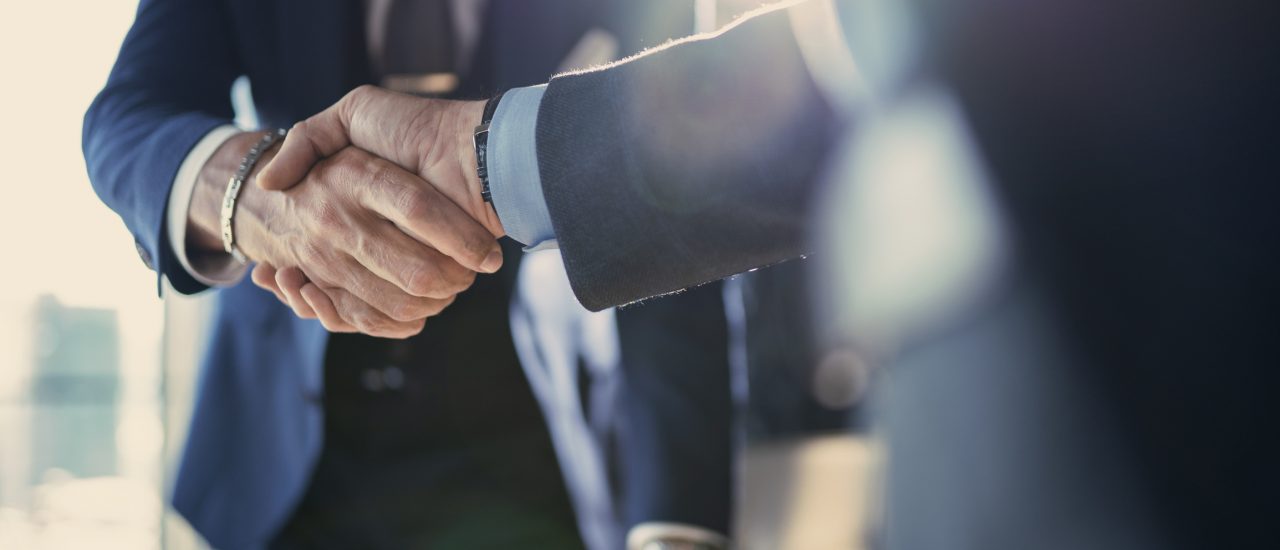 What is Corporate Governance?
Corporate Governance is the way in which companies are controlled and the systems which enable key decisions to be made, who makes them and how they are made. It is based on laws, procedure, rules and best practics to protect the rights of stakeholders and increase the value of the business. 
Whilst Governance may not have a day-to-day operational role, it is reflected in all areas of business activity; affecting how decisions are made fairly and transparently. Boards of directors are responsible for the governance of their companies and for ensuring that clear values and aims are assigned for the company. 
Corporate governance is designed to ensure that the best possible strategic decisions are made, through building an infrastructure that makes for ethical and sustainable business management. In doing so, an organisation is able to build long-term and strategic trust with all employees and value for stakeholders at every level. The current UK Corporate Governance Code was published in July 2018 and is regularly reviewed in line with the changing laws and business landscape.
Five key principles guide corporate Governance:
Fair Treatment and Rights of Shareholders
Considerations of other Stakeholders

such as employees, customers, local communities and policymakers.

Responsibility of the board;

ensuring they are qualified, committed and independent enough to challenge management and set the most beneficial objectives.

Ethical and Responsible Decision Making
Transparent Reporting and Disclosure
These principles were identified in the Cadbury Report, the first report to recommend best practices for Corporate governance.
In the United Kingdom, it is a legal requirement for Listed companies to comply with the UK Corporate Governance Code which outlines best practices and how systems should be implemented. Whilst this code is designed for listed entities, it is often referred to across many sectors as studies have shown that organisations with strong Governance processes are more successful. The code was put in place to detail a set of standards and guidelines for businesses to follow and they are encouraged to comply or explain why they are not doing so.
Why is Corporate Governance important?
Good Corporate Governance is important to ensure best practices are being followed across all areas of the business and these are fully visible to all employees to ensure transparency and for all teams to understand what is expected of them. It is essential to the long-term success and profitability of a business as well as ensuring a solid risk management process is in place. 
Having defined rules and practices in place to ensure the smooth operation of a business is the main function of Corporate Governance. This is important for the success of the business not only financially but also to ensure staff members have a clear understanding of the responsibilities of the board and can feel confident that decisions are being made fairly.
Effective corporate governance ensures procedures are streamlined and maintained across all areas of the business. The positive effects of good corporate governance include more efficient processes and visibility of errors which can be quickly rectified and smoother running operations due to following detailed procedures. 
If a company is looking for new investors having good corporate governance in place will only help in attracting new investors as it demonstrates the company prioritises efficient operations and transparency within the business.
Key benefits of good corporate governance 
Improves efficiency

Mitigates and minimises risk

Promotes accountability and transparency

Attracting talented decision makers and new investors

Encourages positive company culture
What are some examples of corporate governance best practices?
There are many things companies can put in place to ensure good corporate governance and the extent in which they do so can depend on company size and the resources available to them. Businesses of all sizes can benefit from good governance and some key example they may put into practice include;
Regular risk management to assess financial, operational or industry related risks

Promoting integrity and ethical decision making by setting out a code of business conduct and conflict of interest policy that all directors must abide by

Define clear roles and responsibilities among the board and senior management for transparency and accountability
What does a Governance person do?
There are many roles available within a governance team but the main responsibility of a governance person is to support the governance function within a business, provide advice and ensure compliance with the principles of the Corporate Governance Code. For a more detailed breakdown of the responsibilities of various corporate governance roles, you can review our profiles of the jobs in corporate governance we recruit. 
To gain a role withing governance you need a broad set of skills however you don't need prior experience or qualifications as entry level trainee roles are available. Many people who enter into a career in governance come from backgrounds with law, business or finance as these are highly reelevant industries with many transferable skillsets. Individuals working in governance have highly rewarding roles as the are hugely impactful on all employees in the business as well as how the business operates. 
Which sectors hire governance professionals?
It can apply in a business of any size or industry however in some industries it is a reequirement to employ a company secretary and governance team. All publicly listed organisations (PLC) are legally required to have a designated company secretary. At BWW we recruit for all sectors requiring corporate governance professionals including Hospitals and NHS Trusts, Banks and Financial Serevices and Charities/Housing Associations.
Subscribe to alerts
This form collects your information so we are able to get in touch with you regarding your enquiry.
Check out our Privacy Policy for more info about how we manage your data.