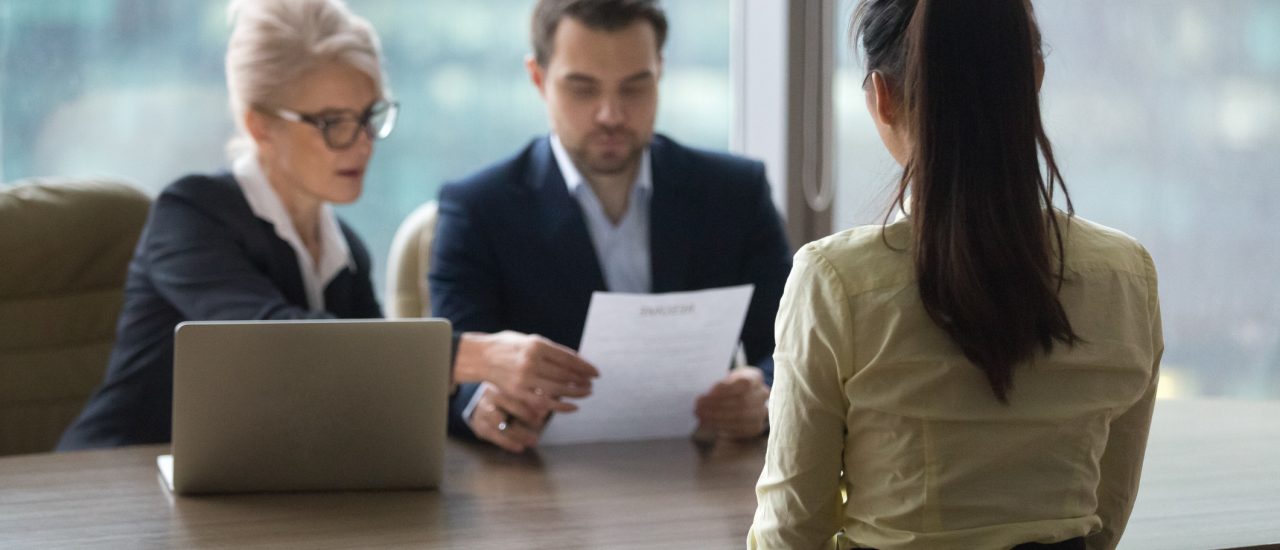 All Aboard! Embarking on a Governance Career
A career in Governance is open to all. If you're thinking about entering a career in Governance or a Company Secretarial career, there are very few restrictions on qualifications or skills but there are some experiences that can be especially beneficial to highlight in order to secure your first role.
It's not always easy to work out what is going to be the best move for you, so this short guide might prove helpful for you to find out more about the process, what employers look for and what you can expect from a Trainee role.
As every role and organisation is different, we would always advise speaking to a consultant so we can find out about you and recommend roles that might fit your profile best.
What Qualifications Do I Need?
The short answer is none! Most employers don't have specific pre-requisite qualifications that you will need to hold in order to apply for a Trainee role. As with any competitive employer, they will expect good academics and possibly a degree from a reputable university. In some cases, there may be preferences for degrees or certifications in certain subjects. These include:
Business Management
Law
Finance/Accountancy
Holding certifications in these subjects may offer exemptions for further study with the ICSA.
What Skills Do I Need?
Employers expect Trainees to need guidance and the have ability to learn, they don't expect a trainee to be able to undertake technical work on day one! Employers recruiting for trainees look for specific skills and personality traits alongside (and sometimes over) qualifications. The most common are:
Adaptability
Professional Approach
Diplomacy and Integrity
Willingness to learn
An awareness of wider commercial issues/trends
Team-player
It's important that you show these on your CV and have examples ready to give at interview in order to put yourself in the best light and align yourself with the profile that a company would want to employ. Securing a trainee role can be very dependent on "cultural fit" so displaying the right traits and attitude is vital.
What Work Experience Should I Have?
For many out-and-out trainee roles, prior work experience isn't a necessity. Sometimes, employers may be looking for a specific profile to fill the role, such as a recent graduate or someone with a years' office-based administrative experience. These aspects can drive a company's decision making when choosing who they would like to interview. However, there are several roles that have many transferrable and directly related duties:
Personal assistant/Executive Assistant

Office Manager

Paralegal

Legal Assistant

Finance Assistant
If you are a more senior candidate who has had extensive careers already, it is generally best to speak with us directly.
What is the process for a trainee role?
The interview process for trainee positions varies from company to company but largely speaking, it is a straightforward one.
A company will usually hold 1 to 3 interviews with a candidate before making an offer. The first interview might focus on "getting to know you", giving you an overview of the role, asking for your understanding of the role and asking about your motivations toward a career in Governance.
The 2nd and 3rd interviews might be with a combination of more senior team members and the Human Resources. These interviews can be more "value driven" and are designed to look for the right "cultural fit" so you can expect to answer some competency-based questions.
Every process is different so your consultant will brief you on what to expect before any interview.
The recruitment process for a trainee is usually a learning curve for the employer as much as it is for the candidate and it is common to see that employers, through meeting people, have a need for someone with a little more experience. This can be a for a number of reasons but you shouldn't take that as a negative.
What can I expect from a trainee role?
Trainee packages vary from organisations but most offer a few key things:
Study Support (If needed)
Competitive Base Salary
Competitive Annual Leave
Company Pension Scheme
Whilst the renumeration for trainee roles is very competitive, the most important thing to expect from a trainee role is a supportive team and environment. If you are looking to progress in this career, you will want to be an information sponge and learn as much as you can! You should be looking for a company and team that will enable you to do exactly that.
I've never worked with an agency before, what should I expect?
If you've never worked with an agency before, that's ok! You can check out our guide to working with an agency here.
If you are thinking of beginning your company secretarial career or making a transition, we'd love to hear from you. You can get in touch here.
Subscribe to alerts
This form collects your information so we are able to get in touch with you regarding your enquiry.
Check out our Privacy Policy for more info about how we manage your data.