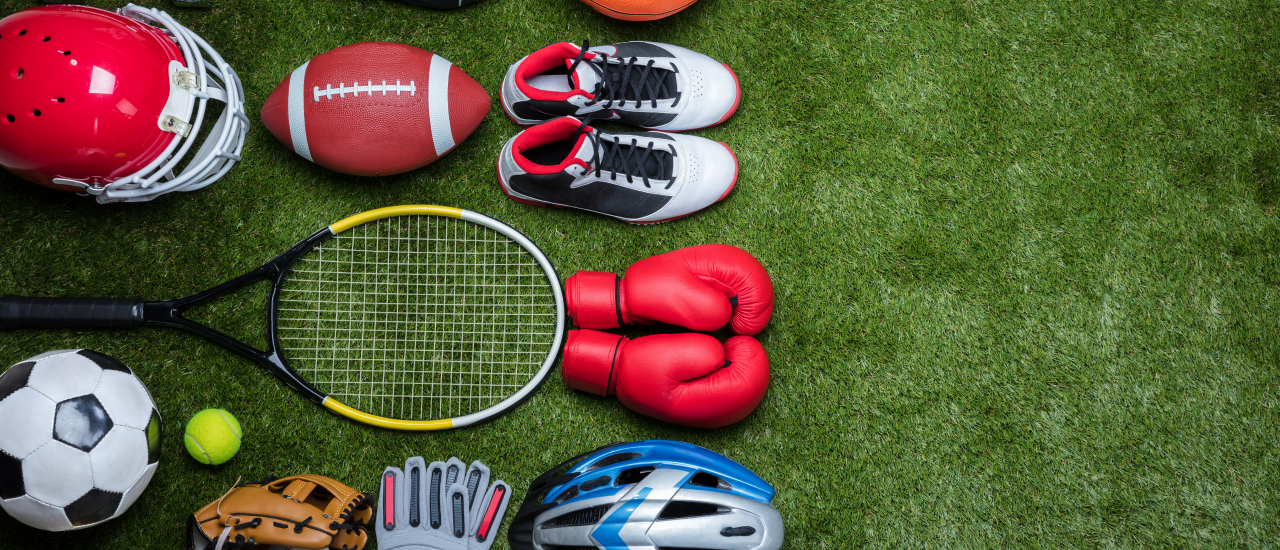 Corporate Governance in: Sports
As part of our ongoing series, Tom Wicker spoke to three key governance professionals in some of the UK's leading sports organisations in order to find out more about the ongoing challenges and a career in Sports Governance. You can find the rest of our series here.
The multibillion-pound sports industry is arguably one the highest profile and most heavily scrutinised in the UK. It has witnessed radical governance and compliance changes in the past five years.
Richard McDermott has been Company Secretary at the Football Association for five years and with the organisation for a decade. The FA governs association football in England, Jersey, Guernsey and Isle of Man. It's the world's oldest football association, founded in 1863.
McDermott's job encompasses administration, compliance with Companies House and dealing with the Charities Commission in the FA's capacity as a non-profit organisation. If someone breaches the FA's code of conduct, he has a role in the process that follows.
"The second bit is probably where I add most value," he says. "My knowledge of the corporate governance structure, the board associations and the constitution. Football is like most sports. It has a number of stakeholders, each with their own interests. So, you have to make sure there's transparency around that."
McDermott says that one of the biggest challenges that has faced the sports sector is that "it's largely autonomous." He points to the FA's own history. A governance review was conducted in 2005 "because the premise, at that time, was that the FA's structure wasn't conducive to its role as a governing body."
"One of the biggest challenges that has faced the sports sector is that "it's largely autonomous."
Generally, he believes that sports organisations have been "a little behind the UK PLC world in terms of basic governance." Everything changed with the 2017 introduction by UK Sports, the UK government agency responsible for investing in Olympic and Paralympic sport, of a new Code for Sports Governance.
"The premise was: 'if you want to receive public funding, you have to be compliant with our governance code'", says McDermott. "That was probably the first time that an organisation had been able to compel us take steps to improve our governance structure."
Shifting the Goalposts
Gemma Sykes was governance manager at UK Sports during the Code's implementation. She contributed to its development, assessed the various sports bodies and worked with them towards compliance with its requirements by the deadline of 31 October 2017. Now, as co-founder of Governance United, she assists sports bodies with board evaluations and compliance.
The Code followed on the heels of the Kids Company and RBS mismanagement scandals. "There was a definite spotlight on governance in general," Sykes recalls. FIFA, football's world governing body, had also become embroiled in corruption allegations in 2015.
"The basic foundation for the Code was that, if we have this in place, we have a level playing field," she says. Initially, Sports UK had been working towards the phased introduction of requirements across four funding cycles. Then the government accelerated the timeframe. Everything had to be ready in six months.
"Suddenly, everything had to be done by the October," says Sykes. "That was challenging for us, as governance managers, to have to quickly change the action plans we'd been working on with the sports – and massively challenging for the sports themselves." She arranged face-to-face meetings with her portfolio of 12 sports organisations "and talked them through it."
"Good corporate governance needs a balance between continuity and refreshment."
She continues: "I was nervous about the seismic-shift stuff we were asking of them. Would it be up to scratch? Would it just be surface change rather than anything fundamental? But they were great – really up for it. They were like, 'OK, how are you going to support us? Let's get on with it.' And pretty much everyone, bar a couple of technical exceptions, did it for the end of October."
McDermott strongly believes that, while the FA's broadcasting and sponsorship deals mean "we are not wholly dependent on public funding to exist," the "reputational hit" the association would have received by rejecting what he calls "good governance principles" would have been "a massive own goal."
One of the biggest adjustments sports bodies had to make was to the Code's imposition of term limits for councils. "The FA Council used to incentivize long service, with people being rewarded in terms of the status they achieved through positions like president and vice president," McDermott says. "But good corporate governance needs a balance between continuity and refreshment."
He continues: "We had to tell our council that their term would be limited to a maximum of nine years. Those things were massive cultural changes for us."
Playing as a team
This view is echoed by Angus Bujalski, Legal and Governance Director at the Rugby Football Union. The RFU, like other major bodies (such as the FA), had already implemented a number of measures that became part of the Code, like giving decision-making priority to the board of directors and ensuring that there were independent directors on all of its boards.
But imposing term limits on the RFU council was "a big psychological shift," he says. "And there are lots of people with lots of experience. Much of our policy-making is triggered by committees and sub-committees, so when there's a shorter time for people to serve, we have to think more creatively about how we engage as a whole."
However, along with the challenges have come the benefits. While the FA had already created groups to advise on diversity and inclusion, "the Governance Code requires us to have a certain gender diversity on our main board," says McDermott. "In 2017, we achieved that. We've now surpassed that, with four female representatives on a board of ten."
 "We have to think more creatively about how we engage as a whole."
He continues: "We've also tried to introduce diversity into our council membership. We encourage the stakeholders to always think about the benefits of diversity when they're making their appointments." This isn't just in terms of governance, he adds, "but to the broader perception of football as an accessible sport."
McDermott also thinks there is a "huge opportunity" to maximise the variety of skills, knowledge and experience of the people who sit on the FA council – "the representatives of the different stakeholders in the game" – to grant it into an "almost parliamentary role." He envisages it as a sounding board for big-ticket issues.
Sports bodies throughout the sector are taking the initiative and implementing their own measures. Currently, the FA is working on a corporate governance code for the ten football associations within its remit, so it can help them along the journey to improving the governance of their own organisations.
A Career in Sports Governance
So, what do you need to bear in mind if you're considering a career in sports corporate governance?
"Get the best experience," stays Bujalski. "Make sure you know what the gold standard looks like. You've got to love and appreciate sport. But we're paid to be governance professionals not sport fans."
Having a thick skin is also a valuable quality. "You've got to be robust," Bujalski says. "Be prepared for a lot of negativity in the press and social media. The funny – often great – thing about sport in the UK is that everyone feels a part of it. There are a lot of opinions out there."
"The ability to influence an organisation at a senior level is a huge privilege."
McDermott says there is potential for considerable growth in corporate governance career opportunities in the sports sector. He hopes the Governance Code will reveal "the value of having dedicated governance professionals within their ranks" to those organisations that aspire to compliance with it for funding.
Meanwhile, there's an exciting chance to make a meaningful contribution to a still-youthful corporate governance culture in a high-profile sector. "The variety of the role is huge," McDermott says. "I've sat in FA board meetings for ten years. The ability to influence an organisation at a senior level is a huge privilege."
Subscribe to alerts
This form collects your information so we are able to get in touch with you regarding your enquiry.
Check out our Privacy Policy for more info about how we manage your data.